I will capture your inner bombshell and immortalize it in a stunning pin up portrait you will treasure forever!  
I only need a few pictures of your face to create your gorgeous Pin Up!
Don't worry if you don't know exactly what you want, I can help with that and will be able to give you many fun ideas that will ensure your custom pin up portrait will not only be gorgeous, it will be soooo you!
Here's what we'll discuss:

1950's style or modern
 Your pose and what you want accentuated: legs, bust, butt
 Your clothing: bathing suit, evening gown, short shorts, etc.
 Elements of your personality you want to incorporate into the portrait (small items like a beach ball, camera, etc. are not an additional cost. Large items like a horse or a car ARE an additional cost)
After we discuss what you want in your Pin Up portrait I will draw up a sketch for you, to give you a good idea of what the final piece will look like. You can then tell me if you want any changes or approve it.
Once the sketch is approved, I will begin. I will also send you progress images so you can watch your pin up come to life! It's a fun experience and in the end, you will have a gorgeous piece of art that is also a daily reminder of how amazing you are!
Framing Available Upon Request (Click to learn More)
(Click to enlarge the image)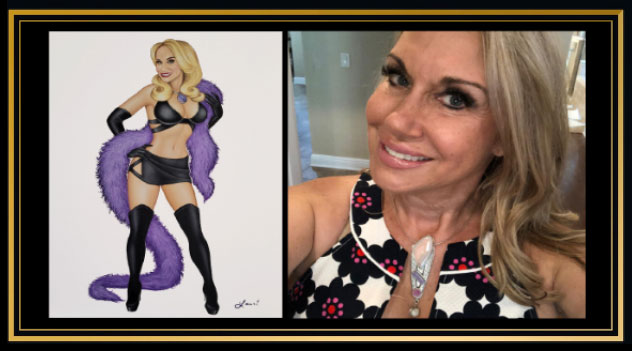 In order to create my logo, I did an "old school" photoshoot with pro wrestler April Hunter. But when I do a pin up portrait with you, no photoshoot required! All I need is for you to email me a couple good photos of your face… and I'll take it from there.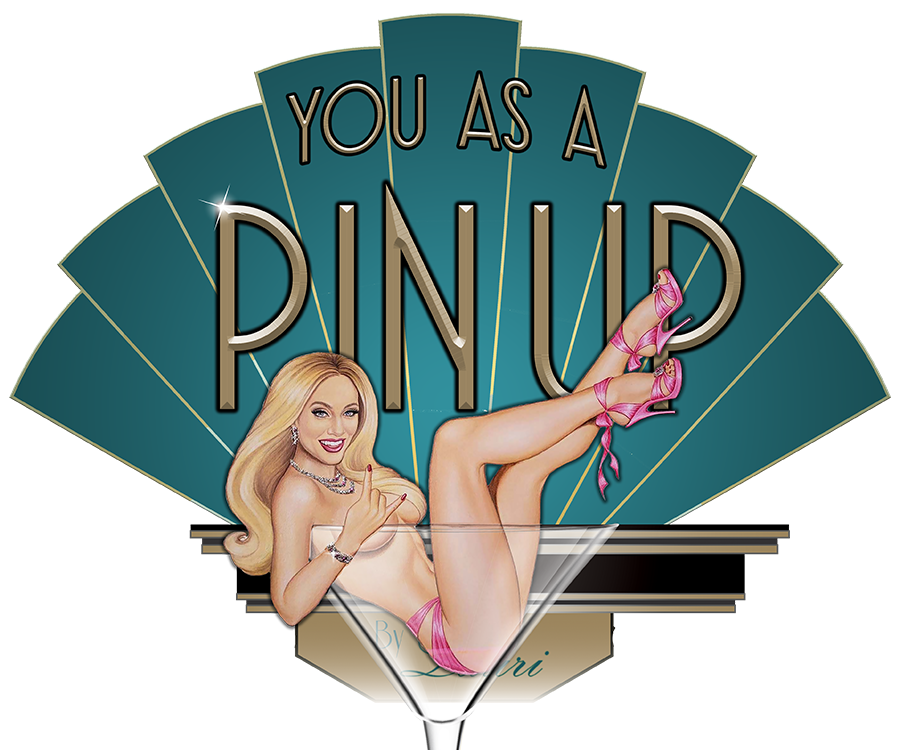 With a custom Pin Up portrait by Lauri, you can be transformed into a flirty pin up girl, your favorite movie character, or even a seductive mermaid. You're only limited by your imagination.
Please feel free to contact me, I'm glad to hear from you and discuss our next steps.